Wednesday Dec 29, 2021
Calling in the Feds: Looking Forward with Drs. Luc Bergeron and Margaret McGeoghegan. Animal Health Insights, Ep. 11c. Dec. 29, 2021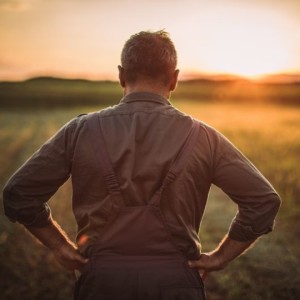 Mental health is an essential facet of health and well-being for everyone, but there are unique facets of mental health that can be affected for all those who work with animals and who navigate the challenges associated with an animal health incident. Dr. Margaret McGeoghegan and Dr. Luc Bergeron discuss the significant mental health impacts of these situations on producers and veterinarians, and review how our government organizations are consistently working to improve communications and supports in these incredibly stressful scenarios.
Dr. McGeoghegan currently works as a Canadian Food Inspection Agency veterinary program analyst and she is also a CFIA liaison for the vet college and the province of PEI.  Additionally, she works closely with the provincial Chief Veterinary Officer, industry groups, and producers in PEI.  As part of her work, she participates as a member of the CFIA National Human Destruction Emergency Response Team and working group. She participated in the 2004 Avian influenza outbreak in the Fraser Valley, B.C., that led to the development of national emergency response teams, and she trains and leads on many disease response exercises. She also was site commander in the Infectious Salmon Anemia outbreaks in Newfoundland in 2013 – so she has a strong understanding of the importance of strong leadership and clear communications to all those involved in an animal health incident. 
Dr. Bergeron is a veterinarian and epidemiologist who graduated from the Faculty of Veterinary Medicine of the University of Montreal. He worked initially as a large animal veterinarian, and currently works in animal health surveillance, and is the coordinator of the surveillance network for bovine diseases at the Quebec Ministry of Agriculture, Fisheries and Food.
Links of Interest: 
Mental health supports for producers and agricultural workers:
Veterinary Mental Health: